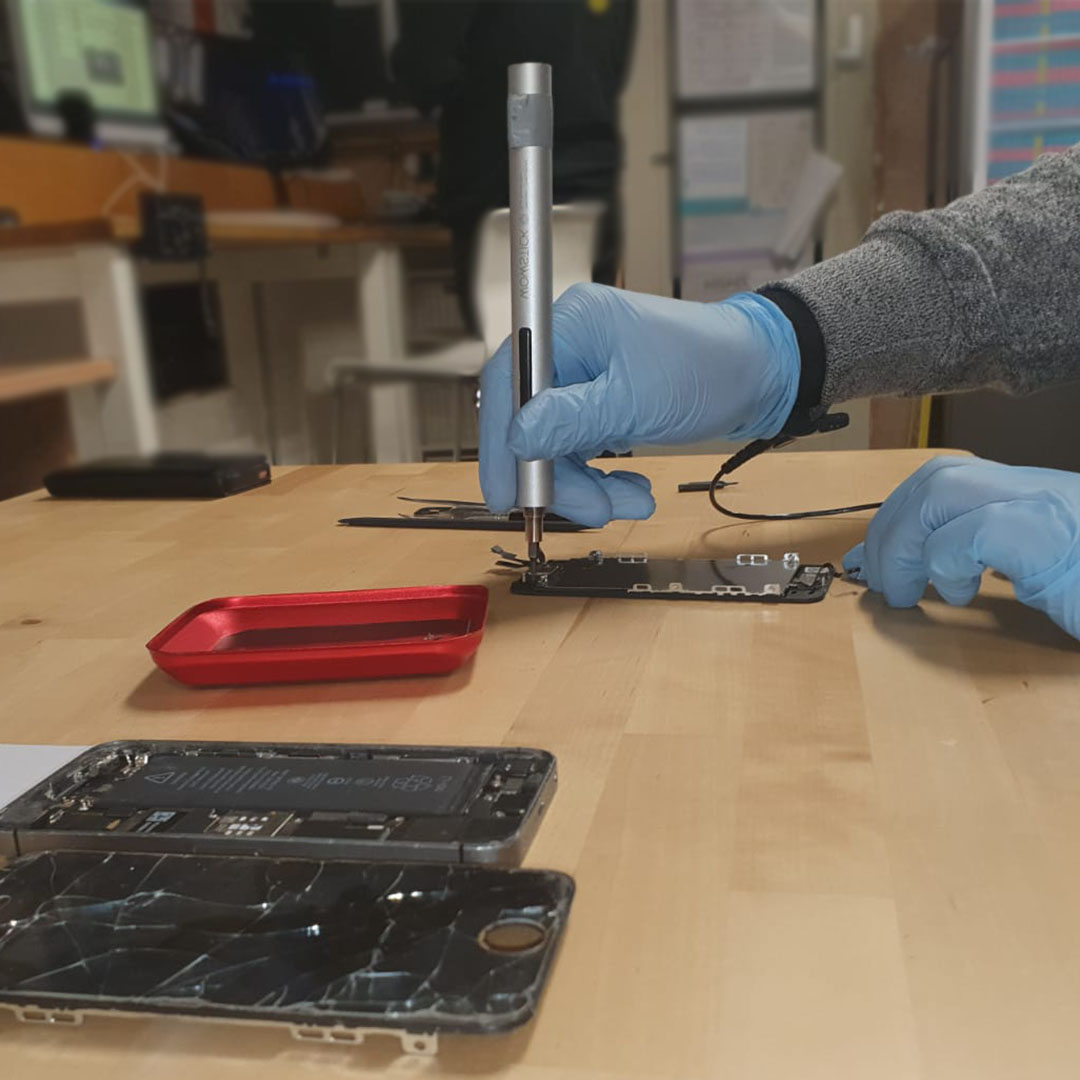 What Repairs Can We Offer?
At Fonehouse we do a vast selection of repairs. Whether you need a screen replacing or a factory reset of your phone, we are who you need to see.
All of our parts are purchased from reliable suppliers with decades of experience and reliability with our engineers kept up to date with the current regulations whilst attending regular courses. Our mobile phone repairs can include things such as battery replacements, screen replacements, water damage treatment as well as charge port repairs. Not only do we do mobile phone repairs, but we also do tablet repairs too.
Regardless of your problem, you can bring it to use to get a free quote. Most of our repairs are not only completed same day, but within an hour of you bringing it to us.

What's the Difference in Repair Shops?
With more and more repair shops showing up offering services with under 15 minute repairs, it's important to know the difference between the repair shops and the importance of choosing the correct one.
At the budget/market repair stores, you can expect to get your mobile phone back working, but probably not feeling as it did before.
Some of the reasons are as follows:
Quality of Parts

With mobile phone screens there are many different suppliers offering many different grades of aftermarket screens. Here are some of the different screen types:

'OEM' - OEM display with high brightness and premium toughened glass built to the manufacturers specifications.
'Premium' - Premium display with high brightness and premium aftermarket glass.
'Base' - High quality display with aftermarket glass.
'Genuine' - Screens provided by the manufacturer

We use OEM and Genuine displays here at Fonehouse, meaning all of our repairs have high quality parts

Quality of Workmanship

Who is repairing your mobile phone is very important. Phone repairs require removing many different screws, all of different sizes and therefore cannot be put back into the incorrect places without the possibility of causing further damage to the phone. Using cheap tools or poor techniques increases the margin for error.

Time Pressure

In a perfect scenario with trained engineers, a mobile phone screen can be done in 20-30 minutes. However, this does not consider the unpredictability of the damage done to inside. If an engineer is under pressure for time, it could lead to mistakes, often ones that call for disassembly of the phone again, adding more time to the process. Time can also be cut my removing 'non-crucial' parts and steps. Manufacturers are not likely to be placing parts inside a phone that are not needed, if it didn't need to be there, they wouldn't put it there. At Fonehouse, we ensure all parts are correctly reinstalled to the manufacturers specifications.
At the end of the day the choice of who you use comes down to you, the owner of the phone. There is a wide mixture of pricing for what seems to be the same repair job, but often there's reasons for the price variances meaning "you get what you pay for."